We will guide and support you every step of the way.
At BeWell Therapy, credentialed experts will provide a safe, empathic, and collaborative environment so that you can work through the events, emotions and issues that matter the most to you.
In your first session of therapy, we will focus on gathering information. We will talk about the issues that brought you to therapy. We will also talk about your goals for the future as it relates to your mental and emotional health. This first session also gives you the opportunity to decide that our therapy style is a good fit for you.
It is very common to feel nervous as you begin your first session and you can expect talking about your past experiences and current concerns to be difficult at first. The first few sessions may stir up difficult emotions.  But be reassured, we at BeWell Therapy meet your nervousness with calming and encouraging support. Many people report feeling relieved and even a little hopeful at the end of their first session.
It's common to express feelings of anger or sadness during treatment. We will be there to support you through this process. As treatment progresses, you will become more comfortable in dealing with emotionally difficult conversations. Ultimately, you will develop self-confidence, more positive thinking patterns and a happier mood.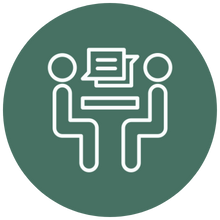 You can expect complete confidentiality except in certain limited circumstances. Written confidentiality guidelines will be provided during your intake paperwork and will be discussed during your first therapy session.
You can expect effective evidence-based therapy that is personalized to help you overcome the specific obstacles that keep you from achieving a better quality of life.
In every step of the way, you can expect us to work collaborative with you—providing professional support, expert care, and insightful guidance.
As sessions progress, you can expect to develop a happier mood and more positive thinking patterns.